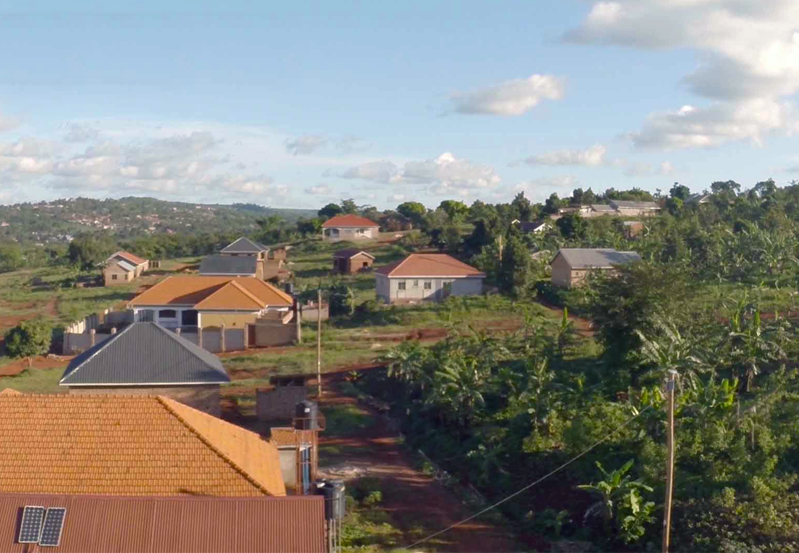 ---
Zion Contractors
Zion Contractors Ltd is one of the leading construction companies in Uganda and its looking forward to grow its scope in East Africa. Our experience is diverse and covers a wide spectrum in the construction industry with the following ancillary services; Public buildings, Civil housing projects, Architectural engineering projects, producing ready-mix concrete, engineering consultancy, manufacturing, supply of all building materials, project management and supervision.
Our History
ZION CONSTRUCTION BRAND was founded by Mr. Genza Godfrey, a man whose foresight enabled him to comprehend the East African labor force with emphasis on professionalism in the industry. An example his introversive decision to construct low cost houses by Ugandan masons was a successful attempt to break through the monopoly enjoyed mostly by foreign contractors in this technically challenging civil engineering specialty. He has become a household name for providing high quality and timely completion of construction works in the East Africa Region and the world over.
---
Our Vision
To be the best indigenous Construction Company in Africa and the world over.
Our Mission
Ensuring professionalism through accountability and provision of quality services.
Goals and Objectives
We are committed to providing high standard services and products that are fit for purpose.
We aim at satisfying our customers by providing best value for their money.
We believe that our development is strongly related to the development of our human resource through training.
We are committed to quality, safety and preserving the environment.
We promote an environment of competitiveness amongst our employees to promote their sense of leadership and team working.
Continuous support to our community and superior returns to our Stakeholders & Shareholders.
Services Offered
Architectural engineering (Designing), Civil engineering (Building), Land documentation and surveying, Supply of Building materials, Mining and sand excavation, Ready mix Concrete, Commercial fit out and furniture.
Resources (Strength/ Achievements)
QUARRY; we have a fully merchandised functional quarry plant with a good capacity to produce any tonnage. And it`s located just 15km`s away from Kampala city in Kitende-Kagga Sissa sub county. SAND SITES; We have over 3 different sand sites both for lake and plaster sand and trucks to ferry the sand to our concrete mixing plant in Nateete. TICK HARDWARE LTD; we do partner with tick hardware center for easy supply of all building materials that meet the desired standards and timely delivery.
Human Resource and Quality Control
The Zion Contractors Company's concept of excellence and distinction is based on the principle that the design, development, controlling, administration, service providing and work execution are in accordance to quality standards. Besides, Zion Contractors is keen on providing safe workplaces, saving workers' health and safety to achieve the customers' total satisfaction both nationally and internationally. Zion Contractors provides the training opportunities to raise the workers' efficiency, the required facilities for the sustainable improvement of the quality of the executed works and services. In addition to these we are totally committed to all the laws and legislations governing the construction industry, safety, occupational health and environment. More so, Zion Contractors Company has its own internal regulations and systems. This policy is revised periodically to ensure its continuity and fitness.
Activities
Achieving total customer and stakeholder satisfaction.
The quality of the executed works and the performance according to the required standards.
Saving the health and safety of the workers.
Preserving the workplace and environment with its different aspects, eradication of pollution and saving the resources.
Achieving the appropriate profits to sustain our existence in the market of the construction industry.